Franchise (Lead Gen & Branding)
Scroll down to view the full case study, follow this button to see their live site
GaltPS.com
Galt's PhranchiseTM division scaled quickly utilizing digital solutions to optimize sales, increase web presence, and create content and organic web traffic
Key findings
Social Media Strategy
Optimal Lead Generation Strategies
Keyword Research
Competitor Research
Domain Name Research
Key Market Segments
Target Audience Segments
SEO Optimization
Various Ad Channels
Services
Automated Marketing System (Hubspot CRM Setup, integration)
Expedited Website Design, Development, and Revisions.
Cyber Security
Javascript & PHP Interactive Map
Conversion Optimized Website
Heat Map User Tracking
A/B Split Testing
Campaign Analytics & Reporting
SEO On Page and Off-Page
Email Marketing
Google Analytics set up and reporting
 Deliverables
Complete Lead Campaign Management Netting 50 Leads a Week
Javascript & PHP Interactive Map to gain Phranchisees
Full SEO Report with Higher Search Rank
10 Page Website
Mock up design, build-out, and revisions all within 2 weeks
100% Responsive
Mobile / Tablet / Desktop
Penetration Testing, Analysis, and Vulnerability Assessment
Marketing Materials
Graphics & Icons
New Modern Logo
Other
Automated Social Media Posts
New Graphic Design and Fresh Content
100+ New images
Integrated Database with Daily Automatic Back Ups
White Hat SEO
Competitive Analysis
UI / UX Tested
Conversion Optimization
Marketing Collateral for Franchisees
Ad Campaigns for Franchisees
Copy-write proofreading of all text content
Key Performance indicators
Increased Exposure to Phranchise division
Increased traffic and leads over 200%
Created a 10-page website within 5 days
Increased Conversion Rate 400%+
Increased Customer Experience rating
Improved Bounce Rates
Lowered Acquisition Costs of Average Phranchise
Increased User Retention Rate
Design Development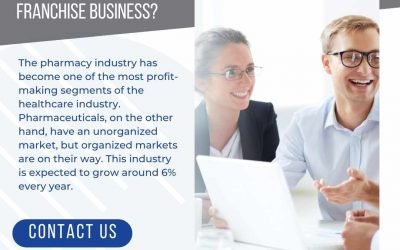 PHP Interactive MAp Form
The map on the left is custom built by ariMarketing's team of webdesign experts. We understood the client needed a quick way to present their franchise opportunities to interested parties. We created a PHP Interactive Map to allow website visitors to search their area and see available franchises. At a glance, interested parties can see which regions of the US are most active with current Pfranchises. Clicking on a state will show location and contact information for specific Franchises across that state.The map updates automatically to display live, accurate results.
Opportunity for your business
Understanding target markets and working with the client to fulfill their needs is always ariMarketing's goal. Galt Phranchise was able to realize many opportunities in the digital sphere that would've. otherwise gone unnoticed. With help from ariMarketing, Galt stood up 5 brand new webpages, all equip with modern UI/UX and is fully responsive in all views (Mobile/Tablet/Desktop). After delivering new webpages, we collaborated efficevely with Glat executives to draw out a vision for their interactive map. With input from Galt's executive team and guidance from ariMarketing's head, we brought the Interactive map to life. Continued collaboration allowed us to integrate the new initiatives into an overall marketing and outreach strategy. Page views went 3x and converted leads 4x from previous.