Manufacturing (Lead Gen)
Scroll down to view the full case study, follow the link below to their website:
JagatRFS.com
The Problem: Antenna Manufacturer JagatRFS had a dated website with low online presence; however, they wanted to reach more of their target audience to gain more clientele and increase their revenues.
Key findings
Target Audience Segments
Website Limitations to Quoting Opportunities
Lead Conversion Manpower Limitations to automation opportunities
Ad Campaign Potential
Services
Automated Marketing System (Hubspot Setup, integration, employee lessons)
Graphics Marketing Material
Website Design, Build, and Maintenance
Campaign Research & Reporting
SEO
Email Marketing
LinkedIn Qualified Lead Generation
 Deliverables
45 Page Website
Audience Heat Map for Conversion
Fully Animated
100% Responsive
Mobile / Tablet / Desktop
Video Modules
Marketing Materials
Marketing Automation
Website Maintenance
10,000/mo visitors
Graphics & Icons
New Modern Logo
Technical Content
Other
SEO
Competitive Analysis
UI / UX Tested
Conversion Optimization
Content Keyword Analysis
Split A/B Testing
Video Graphics
Analytics and Reporting
Search Engine Marketing
Key Performance indicators
Increased Visitors over 2,000%, over 10k/mo
Improved Conversion Rate
Increased Customer Experience rating
Improved Bounce Rate
Lowered Acquisition Costs
Increased Customer Retention Rate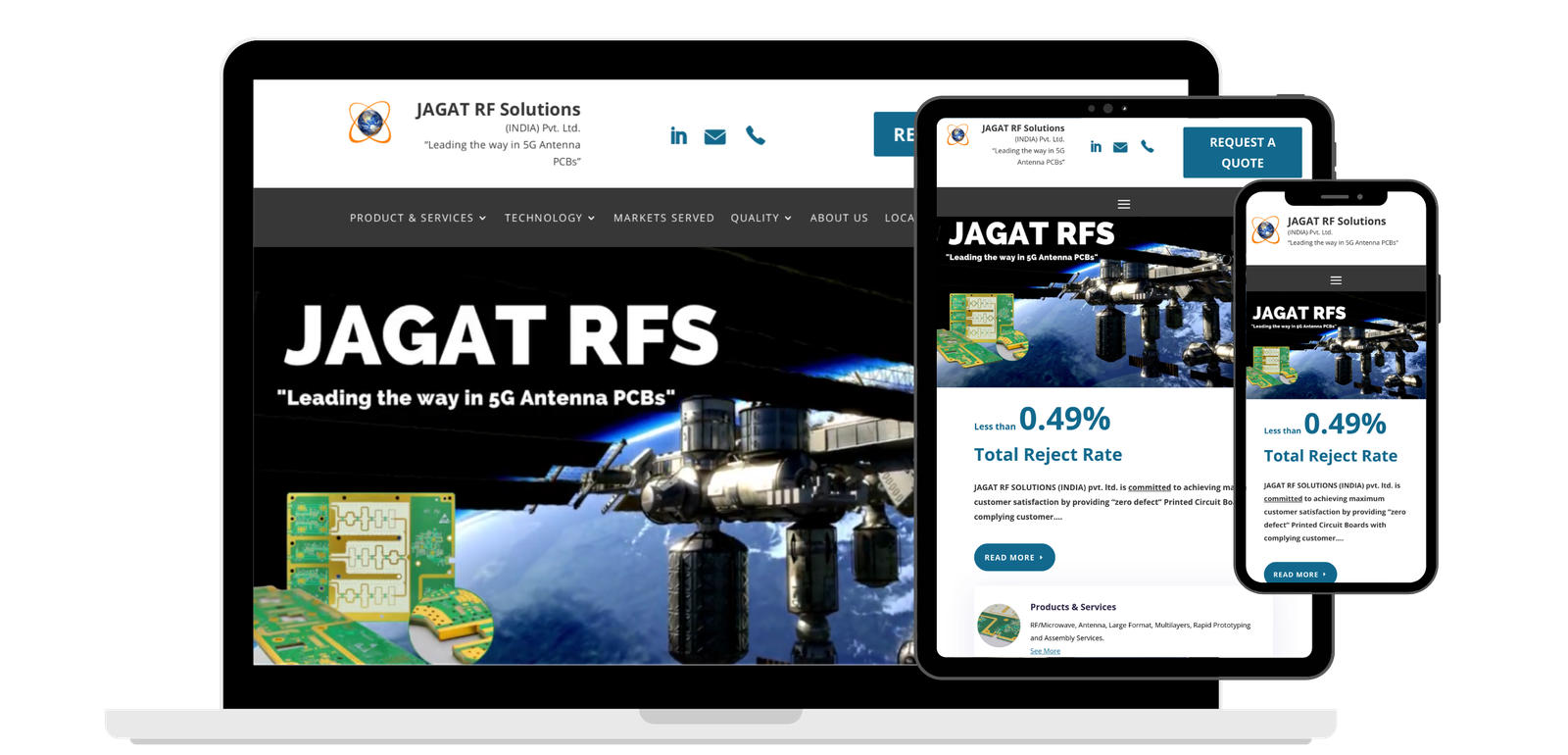 100% Responsive & Fully Animated
ariMarketing's team of design experts created a conversion optimized, fully responsive and animated website for JagatRFS. We installed a heatmap software on their website that further gives us audience recorded click trail information along with conversion optimization strategies within A/B split testing for real results.
Main Pages
Understanding target markets and building content to lock in eyes is always ariMarketing's goal. JagatRFS was no different, we built landing pages with advertisements directed towards a key target audience which was researched and segmented using best industry practices coupled with our expertise. We ran A/B split testing campaigns to ensure our content and conversion based design was pulling the flow through rates we were targeting during each step of the lead conversion process. By surveying a small portion of different segments, we got to understand what they are looking for and build campaigns uniquely surrounding them. The site was completely User Experience (UX) tested and is fully responsive in all views (Mobile/Tablet/Desktop). The overall campaigns are still on-going successes.