Patient Care (Full Strategy)
Scroll down to view the full case study, follow the link below to Safer Pain Management's website:
SaferPainManagement.com
The Problem: Medical Platform Looking to Increase Their Audience
Key findings
Target Audience Identification
Existing Website Limitations to Proposed Updates
Lead Conversion Analysis
SWAT / Knowledge Gap Reports

KPIs increased for Sales

Split Testing of Existing and New Traffic 
Services
Redesigned and implemented website
Full Marketing Services
Launch Email Campaigns
Blog Posts Updated Weekly
Sales Aids (Powerpoints, Videos, emails, content, etc.)
Social Media Campaigns
Ecommerce Functionality
Monthly SEO
Click Thru Conversion
Custom Store Locator Webpage
Deliverables
Medical Platform UI/UX Updated
Increased Traffic to Website
Ecommerce Funnels
Sales Aids, Merchandise, Accessories
Marketing/Sales Animations & Videos
Social Media Marketing Automation
Successful Email Conversions
Marketing Progress Reports
Website Maintenance

Ongoing Qualified & Interested Leads

Graphics & Icons

New Modern Logo
Technical Content
Other
Mobile Friendly Website
Email Campaign Management
SEO
Competitive Analysis
UI / UX Testing
Conversion Optimization
Content Keyword Analysis
Split A/B Testing
Graphic Design
Sales/Customer Service Process Automations
Analytics and Reporting
Search Engine Marketing
Key Performance indicators
Helped existing sales team identify target audience.
Customer close rate increased 33%
Converted 3x more web traffic leads than previous
Improved time spent on website per click
Increased Customer Experience Rating
Increased Repeat Customers
Design Development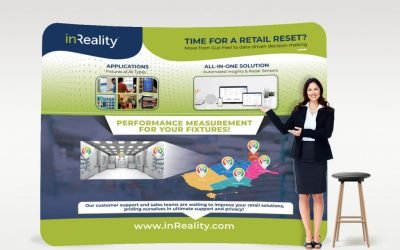 Creating Quality Graphic Design
ariMarketing's team of business strategy experts researched trends to create modern graphic images for social media promotion. Collaboration with Safer Pain Management and ariMarketing allowed us to provide exactly what they were looking for. We helped bring their ideas to life. Our all out marketing strategies helped this medical platform reach their projected goals earlier than expected. Their KPIs like organic leads, increased traffic and customer experience all improved from previous. ariMarketing ensures you provide high quality content to a broader, more target audience. By analyzing results that work, we continuously implement curated outreach strategies for your success.
ImPacts With Action
The business's existing content did not fill the knowledge gap of why their audience needed their services. ariMarketing came heavily researched to implement a unique plan for their business. ariMarketing drove customer interactions and experiences with these three technical actions: email and social media campaigns with split testing, custom built website featuring "Find Treatment Near Me" interactive map, and a continuously updated blog. Safer Pain Management instantly received revamped services with weekly social media posts with fresh content and email leads that worked. When discussing their website we helped deliver the technology they'd been wanting: an interactive map so their customers can see sponsored providers in their area. With an updated user experience and leads coming in, we increased their outreach by standing up a blog related to their industry. This blog is updated daily with fresh, relevant content. Having the blog content closes the information gap of people already searching for your services.