Clothing Brand (Shopify)
Scroll down to view the full case study, follow the link to their website:
Got Questions?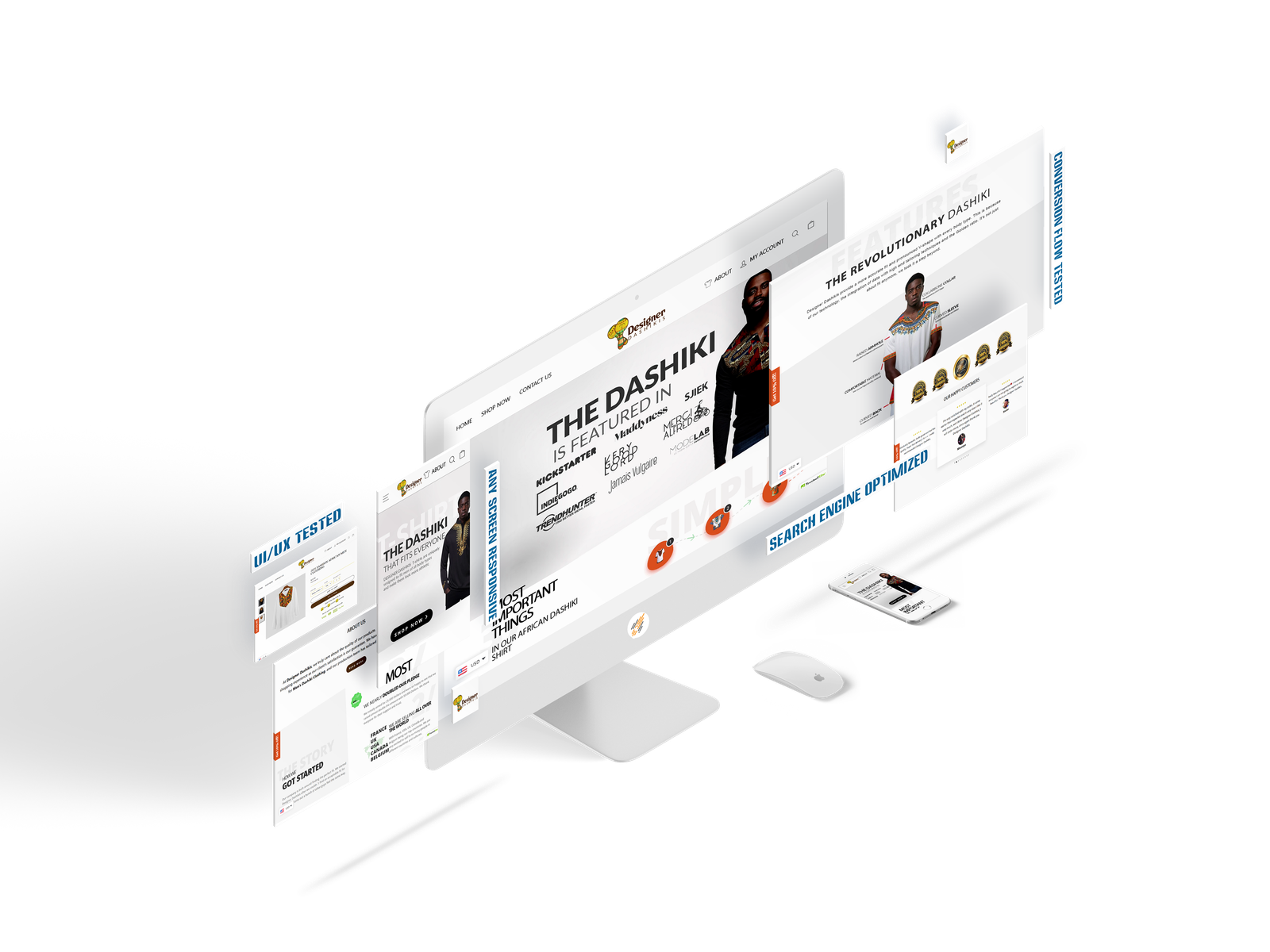 The Problem: Wholesaler wanted to get their Dashiki Products to sell online but didn't know how. ariMarketing provided them an all-in-one solution.
Key findings
Keyword Research
Competitor Research
Domain Name Research
Target Audience Segments
Niche Space
Ad Campaign Potential
Services
Automated Marketing System (Hubspot Setup, integration, employee lessons)
Graphics Marketing Material
Conversion Optimized Website Design, Build, and Maintenance
Campaign Research & Reporting
SEO On Page and Off Page
Email Marketing
Google Analytics and Facebook Pixel connection and reports set up.
 Deliverables
5 Page Highly Optmized Website
Conversion Optimized Graphics
FB Pixel Connection
Reviews Import
Pop up sale
Mock up design, build out, and revisions
100% Responsive
Mobile / Tablet / Desktop
Marketing Materials
Marketing Automation
Graphics & Icons
New Modern Logo
SEO Copywriting
Search Ranking
Other
Ecommerce Enabled
Ready to accept payments
Integrated with Inventory Management System
Fulfillment Software Integrated
Graphic Design
SEO
Competitive Analysis
UI / UX Tested
Conversion Optimization
Content Keyword Analysis
Search Engine Marketing
Key Performance indicators
Improved Brand Rating
Created a 5 page website with little direction within 7 days
High Conversion Rate
Increased Customer Experience rating
Improved Bounce Rate
Lowered Acquisition Costs
Increased Customer Retention Rate